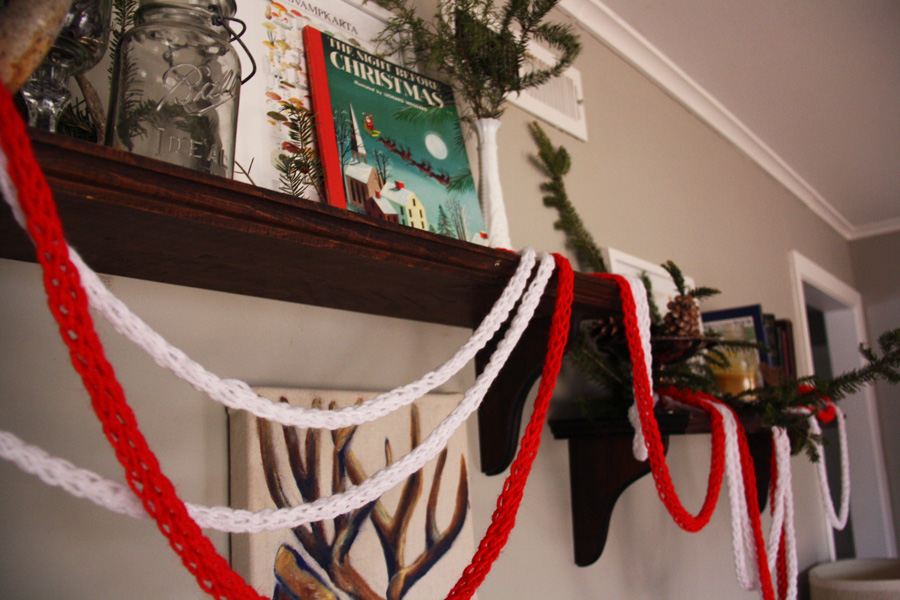 When decorating for the holidays, I like to keep it easy. I challenge myself to (mostly) decorate with only recycled items and items I already own. This year, I want to share my favorite items to decorate with for Christmas, and how I've used them in my home.
1. Greenery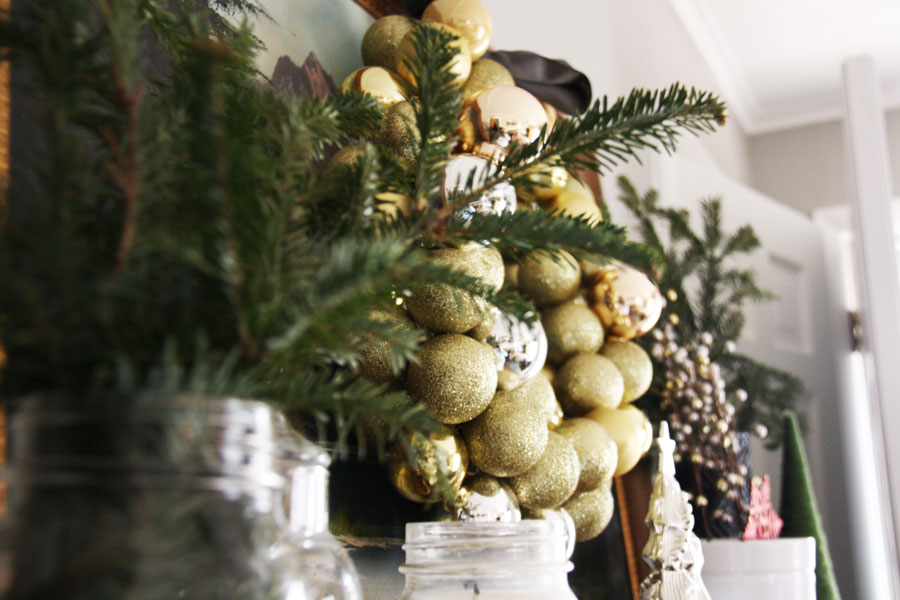 The trimmings from my real Christmas tree make the perfect decorating accompaniments for the rest of the house. I stick leftover boughs in vases and mason jars, and then place the "bouquets" throughout my house. This year, I used them to decorate my fake mantle (really just shelves above my couch.) They add greenery that lasts. You don't have to water them or pay attention to them. Plus, they smell divine.
2. Finger knit garland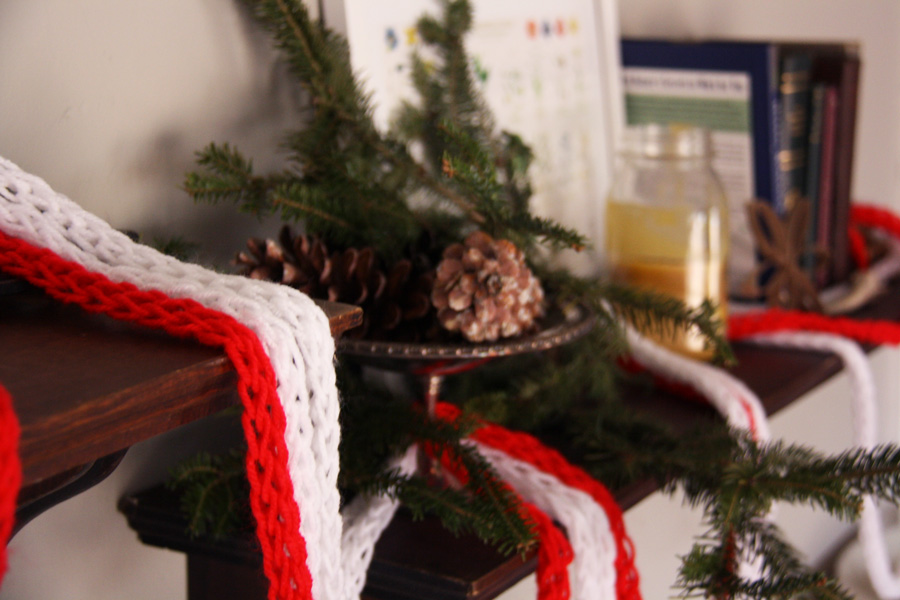 Last year, I discovered the wonders of finger knitting while I was in bed with the flu for three days. It's such a simple project, and it makes one long strand, like a garland. There are tons of tutorials out there that can show you how to finger knit far better than I can. Give it a try! It's super easy. I made two strands from leftover yarn—one in red and one in white—to decorate the shelves in my living room.
3. Swappables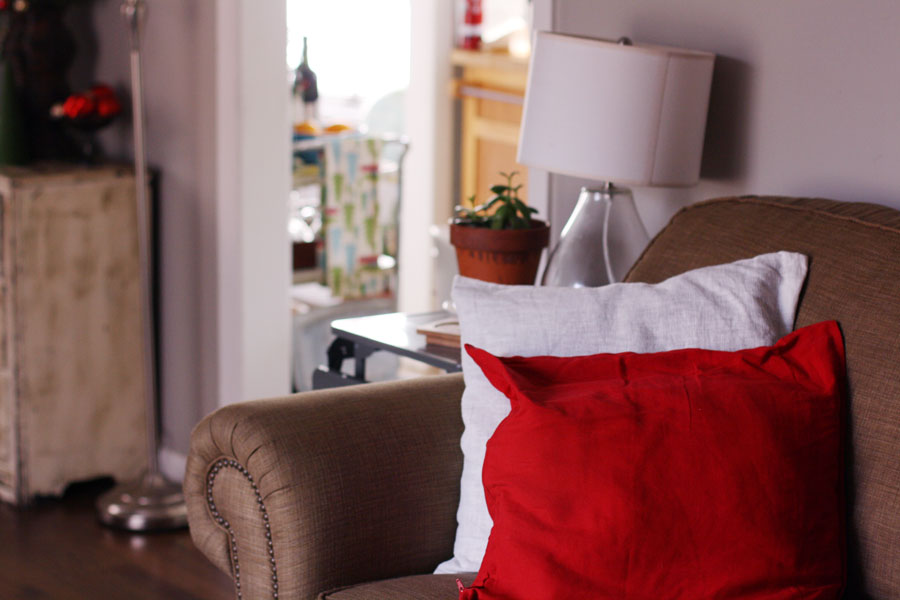 "Swappables" is my made up term for decorations that you swap out with each season. I only use a few of these. I recently bought a bright red pillow cover from Ikea. I like the touch of holiday cheer it adds to my couch. And when the holidays are over, I'll just remove it.
4. Mini Christmas trees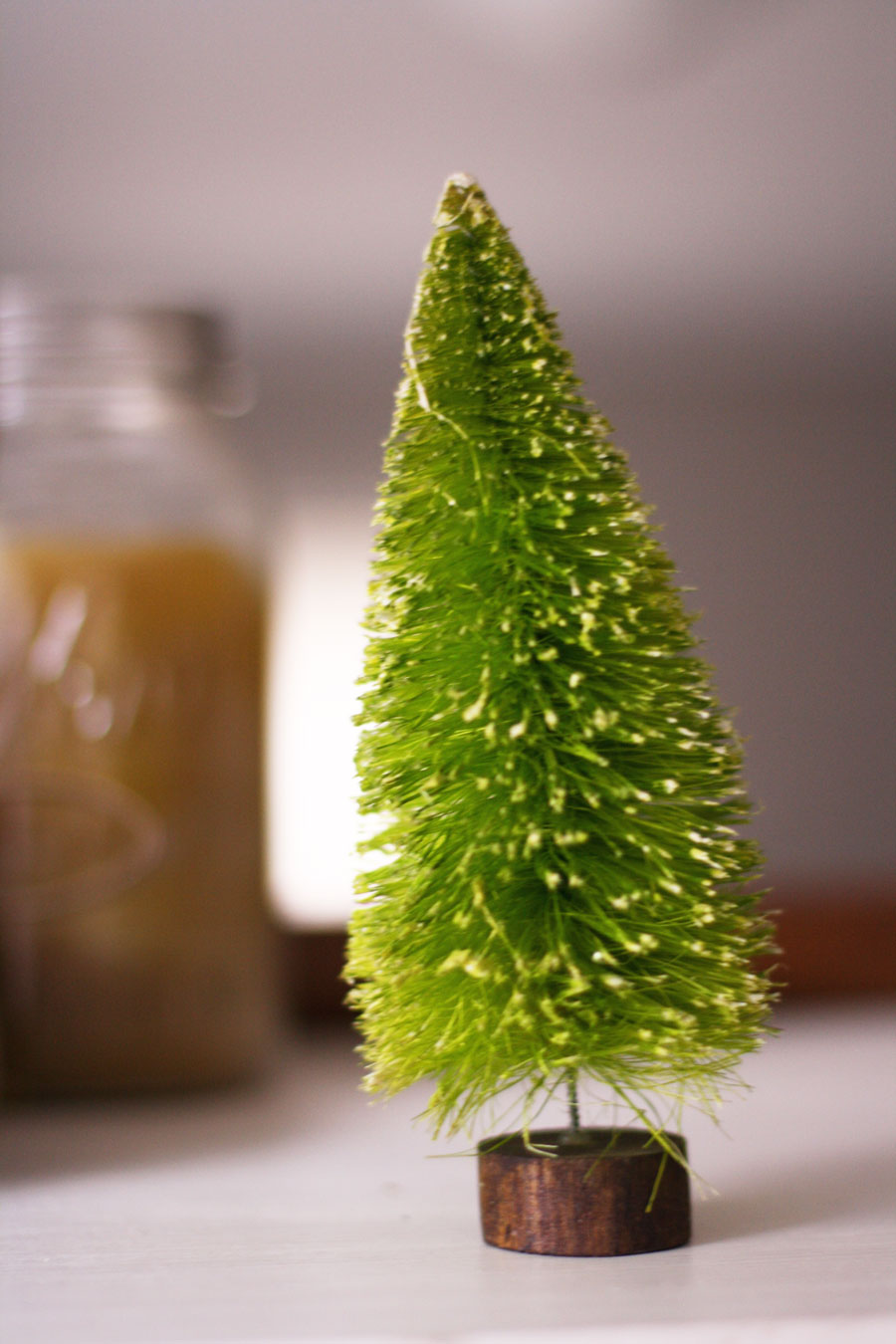 I don't know what it is this year, but I've been obsessed with mini bottle brush trees. I found two vintage ones at a local secondhand store. One is in this light green. The other is a rust color. They've been making their way around my house. I adore them so much; I can't decide where to put them. They make a fun addition to a mantle or table display.
5. Wreaths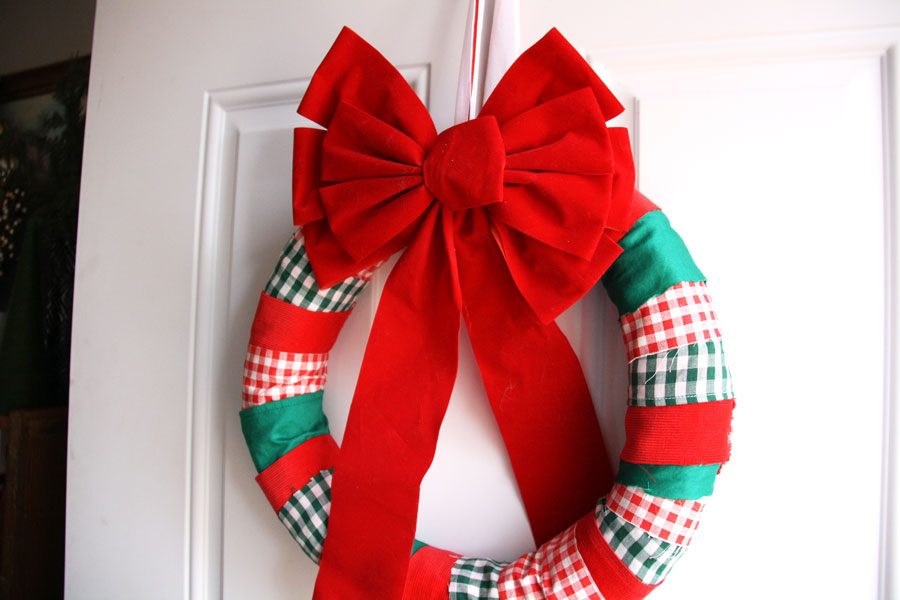 You can't go through the entire holiday season without putting a festive wreath on your door! I currently have three wreaths around my house. Pictured above is my DIY Fabric Wreath from two years ago. It's made from a foam wreath and scraps of fabric. (I added that festive bow this year.) I also have my DIY Ornament Wreath from last year decorating a bookcase and a new Twig Wreath hanging over a window. (I'll share a tutorial for the Twig Wreath soon!)
---
Related articles:
Toilet Paper Roll Snowflake
Christmas Mantle 2013
DIY Christmas Tree Cones