Welcome to Red Leaf Style! I'm Kirsten Hudson. If you love vintage, enjoy a good garage sale and like to spend Saturdays combing thrift stores for fabulous finds, then you can get your vintage fix here on Red Leaf Style.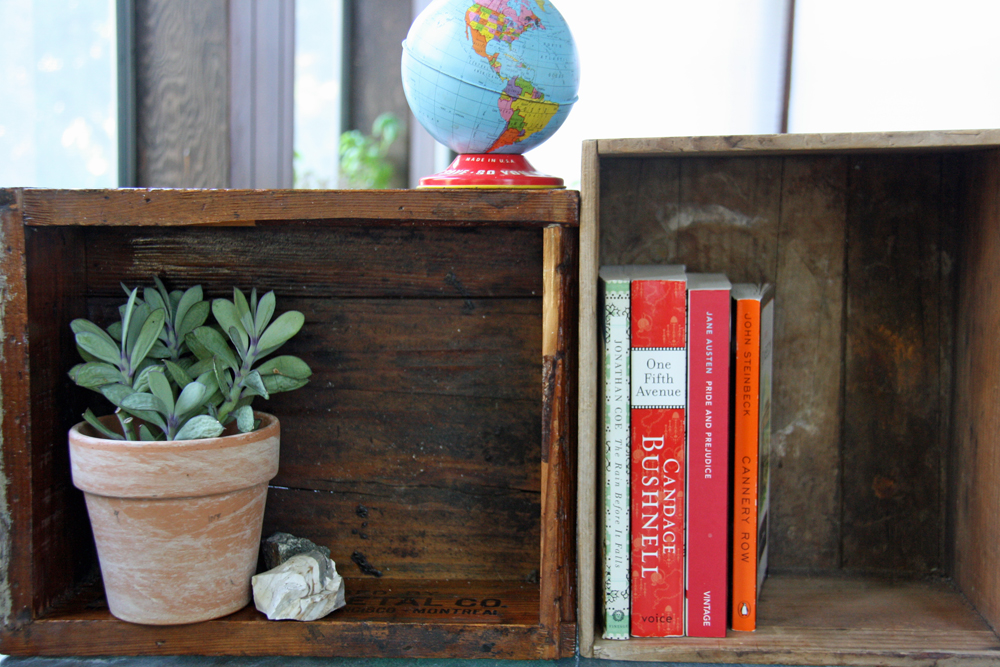 Red Leaf Style aims to inspire you with do-it-yourself projects and original home decorating ideas. You'll find tips on how to incorporate vintage items into your home, discover ways to revamp seemingly 'lost cause' furniture and explore stylish alternatives to buying new items for your space.
The majority of the projects here on the blog are what I've done in my own home. All of the photos here on Red Leaf Style are my own (unless otherwise noted.)
Why Red Leaf Style?
Naming a blog is difficult. I knew I wanted an area to showcase my love for vintage home stuff, and really, vintage anything. I wanted a spot to show off my decorating successes (and disasters). I wanted a place to prove that you can decorate on a budget and still create something beautiful. For me, red leaves evoke the idea of change. And, in my decorating world, I'm constantly changing. There's always a new idea to try out, a piece of furniture to rearrange and a decorating pointer to share. I guess the idea is that Red Leaf Style isn't a specific style; it's something that's always changing, evolving and transforming.
About Me
I'm Kirsten Hudson. I'm a professional web writer and freelance writer with a focus on natural living. (You can see my work on OrganicAuthority.com, Natural Home and Garden magazine and The Herb Companion magazine.) I've also been published in the Huffington Post, and, most recently, in VintageKC magazine. I try to live an eco-friendly lifestyle, and I'll occasionally write blog posts here on Red Leaf Style about it!
Feel free to check out my online portfolio if you'd like to see my professional work.
Stay In Touch
Follow Red Leaf Style author Kirsten Hudson on Twitter @kirsten_hudson, Google+ and Pinterest.
Thanks for reading!