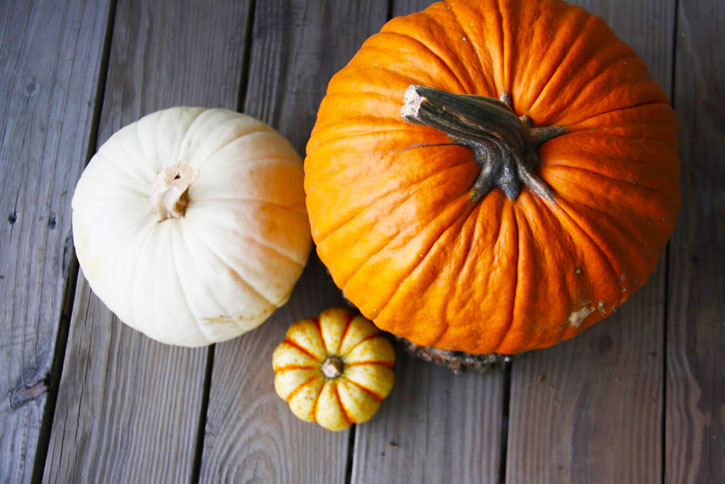 Fall is here! Bring on the fall boots and pumpkin spice lattes. The pumpkins and gourds. The apple cider and cozy scarves.
We have to celebrate this season because it'll be gone before you know it. Somehow Christmas seems to get closer every year and crowd the fall season out.
You probably don't need a list of reasons to love fall, but just for fun, here are 21 reasons this time of year is the best.
1. Pumpkins, pumpkins, pumpkins
You can't have fall without pumpkins. Whether you're picking one from a pumpkin patch or grabbing them at your local grocery store, they're the ultimate décor to dress up your house or porch.
2. Unconventional pumpkins
It's not just about the orange pumpkins anymore. You can easily find green pumpkins, white pumpkins, warty pumpkins and striped pumpkins. (Did I sound like Dr. Seuss there?) Display a variety of pumpkins on your front porch or fireplace mantel for a cornucopia-like spread of gourds.
3. Going apple picking
If you live near an apple orchard, fall is prime time to go apple picking. Wander through the trees filling up your bushel with different apple varieties and finish off your day with a cup of fresh pressed apple cider.
If you're in the Kansas City area, check out Cider Hill Family Orchard. Not only does this orchard feature U-pick apples, apple cider and a pumpkin patch, but they also serve up the most amazing apple cider doughnuts.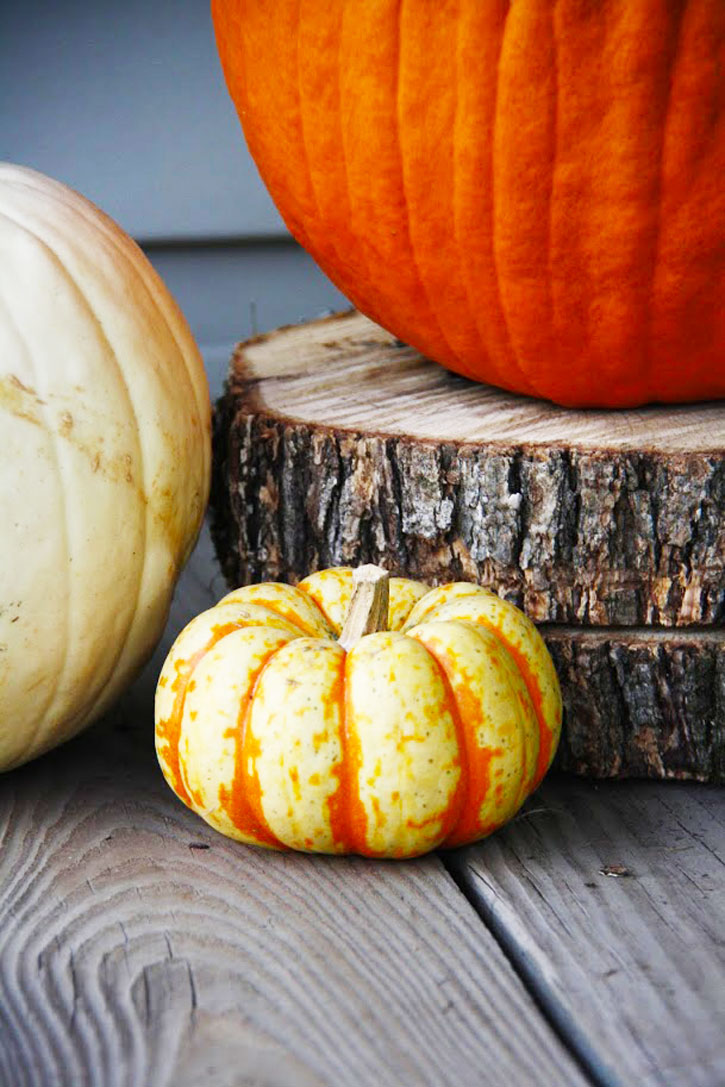 4. Watching the leaves change color
What is it about those green leaves transforming into golden and red hues that we all love so much? Maybe it's that they signal the changing of the weather? Or, that now's the time to start looking forward to cozy nights, comforting food and a new season?
5. Buying a fall mum
These charming flowers will brighten up your front porch or balcony. Fall mums in pops of orange, yellow and burgundy are low-maintenance, cheery and they make a pretty addition to your fall décor. (If you needed a few more reasons, here are 17 reasons to love fall mums.)
6. Wearing a flannel shirt
When the weather turns crisp, don't you just want to cozy up in a flannel shirt? It's like wearing a blanket around. But looking stylish at the same time.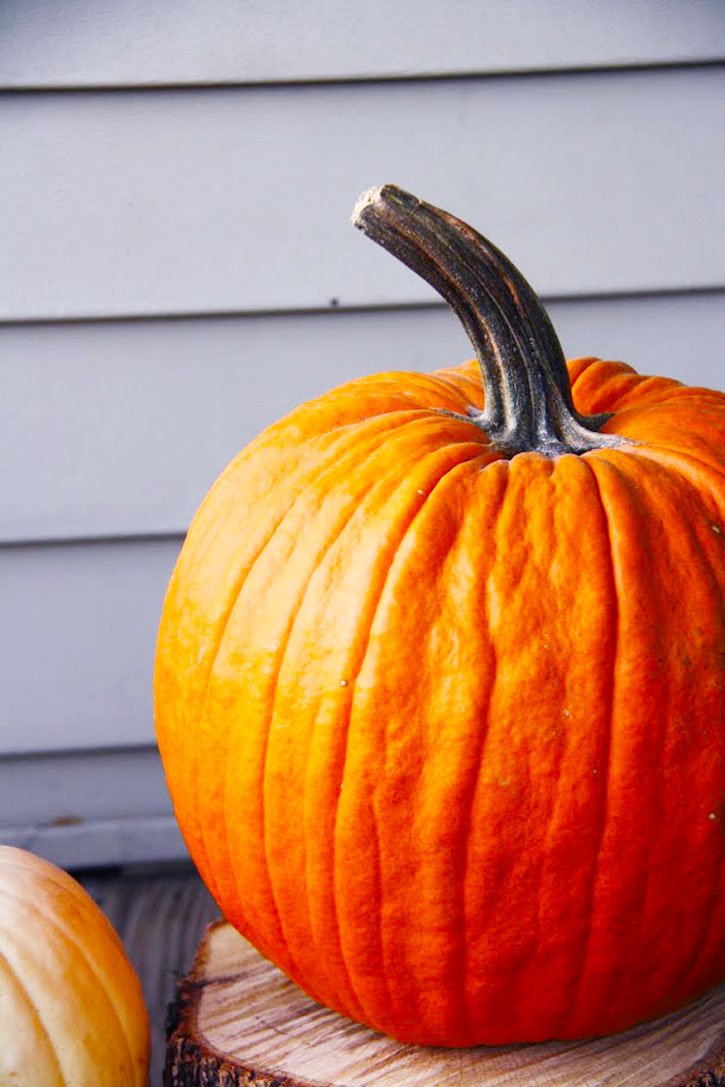 7. Taking brisk walks
There's no better time to take a walk than when you feel a snap in the air. To me, it feels almost magical. Especially when the sky is crowded with clouds and it's just breezy enough to send fallen leaves dancing along the street.
8. The sound of fallen leaves
Speaking of fallen leaves, you know the sound they make when they skitter across the ground on a windy day? Anybody else love that sound?
9. The light
Is there something different about the light? It's all golden-y and soft during this season.
10. Decorating with fall leaves
Fall is the best time to bring nature indoors. The reds, oranges and yellows only come once a year and I like to enjoy them outside—and inside. (Here's how I decorate with fall leaves.)
11. Eating (or decorating with) candy corn
Even if you can't stand this super sweet candy, you can't deny that it's an iconic part of the fall season. For candy corn lovers and non-lovers alike, I have a couple of DIY projects featuring candy corn. Make these Mini Candy Corn Wreaths or your own Candy Corn Pumpkin Art. These projects are festive—and unexpected—additions to your fall décor.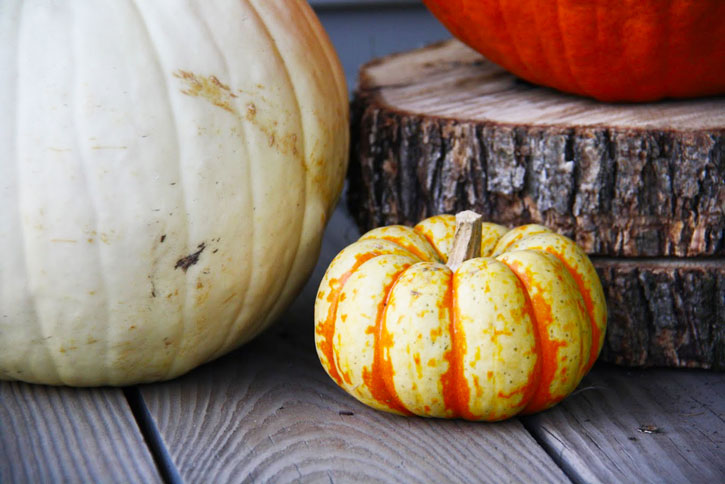 12. Wearing scarves!
Scarf season is here! It's time to wear scarves every day. Extra points if it's knit or yellow.
13. Drinking pumpkin spice lattes
Chilly days call for pumpkin spice lattes. How can you have fall without the sweet taste of a pumpkin spice latte? It's warm. It's pumpkin-y, cinnamon-y and nutmeg-y. It's a pumpkin pie in a drink.
14. Having a fire
Whether it's in your fireplace or outside in a fire pit or campfire, fall is the perfect season to make a fire. Curl up in a blanket and let those flames mesmerize you on a chilly evening.
15. Front porch decorating
Show off your pumpkins and fall mums by creating a cute front porch display this fall. It doesn't take much to transform your front entrance.
16. Pinecone projects
Decorating with pinecones not only adds fall spirit to your home, it's super budget-friendly. Pick up a bunch of pinecones on a walk (or from your yard) and make this Pinecone Door Hanger. You can also add pinecones to mason jars or vases for a simple fall-themed table centerpiece.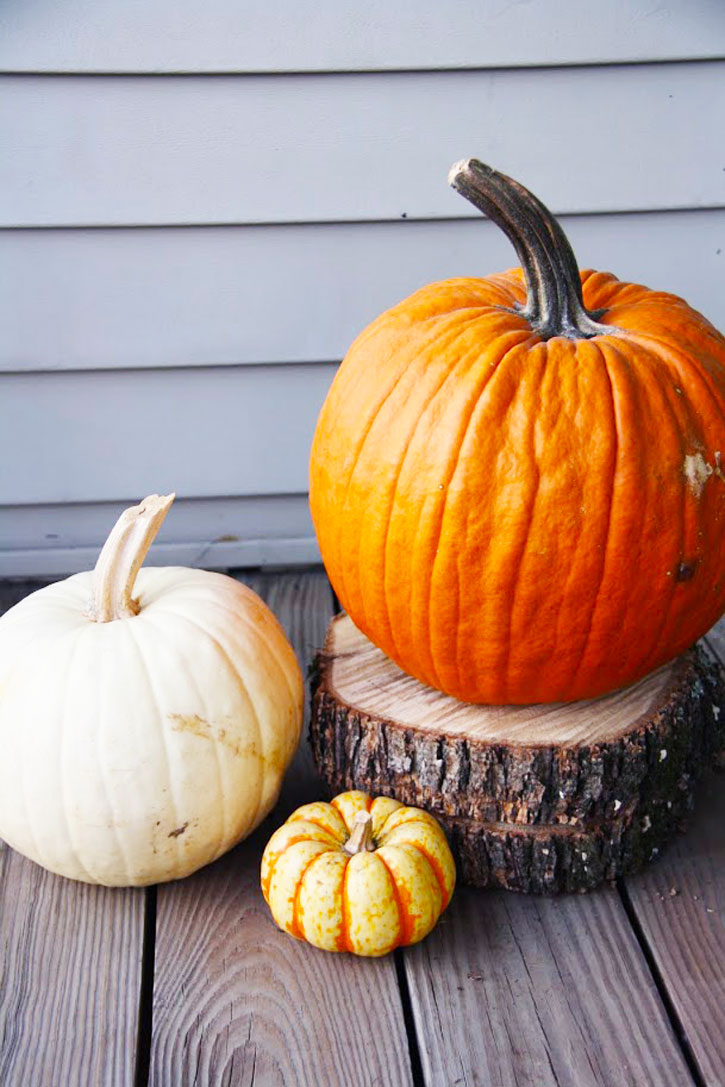 17. Getting back into reading
If you fell off the reading wagon lately, fall is the perfect time to snuggle up under the covers with a good book.
18. The first sip of coffee on a cold morning
Coffee is delicious all year round. But when the air is crisp and you take that first sip out of a steaming mug, now that is perfection.
19. Crunching leaves
It's not just the brilliant colors that make fall leaves so perfect. Bring out your inner kid as you crunch those fallen leaves under your boots.
20. Visiting the farmers market
Your local farmers market is showing off the best autumn produce right now. Shop the tables spread with apples, pumpkins and winter squash!
21. Camping
Maybe you love camping, maybe you don't, but fall is the perfect season to head out into the great outdoors. The weather is cool enough to actually enjoy a campfire, but not so cold that you're shivering all night. Break out your enamel cookware and vintage camping sets because now's the time to go.
Enjoy the fall season while it lasts!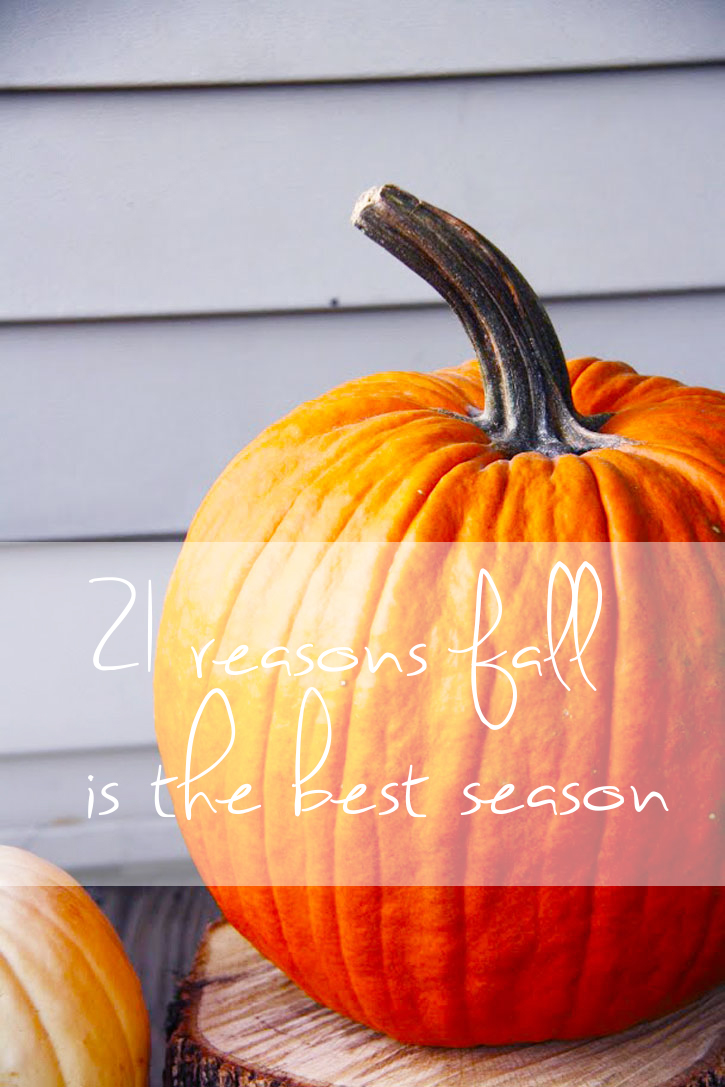 ---
Related articles:
17 Reasons to Love Fall Mums
Decorating with Fall Leaves
Fall Decorating on the Front Porch